WELCOME TO BRITFEST 2018
After a successful first year, the second annual BritFest is being staged at the Maryland Polo Club grounds in Jarrettsville on Saturday, June 9th 2018 from 11.00 a.m. – 6.30 p.m. to coincide with Queen Elizabeth's 92nd birthday and will include cultural samplings and tastings from England; essentially the event is designed to bring together "all things British" including the food, the beer, the crafts, the sports and the activities, as well as the cars and the music.
As part of the event, the Maryland Polo Club will once again be featuring an international polo exhibition between the USA and the UK from 1:00 p.m. - 3:00 p.m. A portion of the proceeds will benefit The St Georges Society and go directly to their support of the Invictus Games of 2017, 2018. Tickets are limited and available at Mission Tix, https://www.mt.cm/britfest-2018 NO OUTSIDE FOOD OR ALCOHOL.
EVENT DAY TIMINGS & ACTIVITIES
10:30 am
Gates Open
11:00 am
Festival Opens
Classic Cars on display all day (MG's & Triumphs)
11:30 am - 1:00 pm
Mrs. Thatcher (British Rock)
12:00 noon
Toast to the Queen (David Hunt)
1:00 pm - 3:00 pm
Polo Match
3:15 pm
Pipes and Drums (John F Nicoll Pipe Band)
4:00 pm - 6:00 pm
Shag the Band (Classics from the 80's and 90's)
6:30 pm
Festival Closes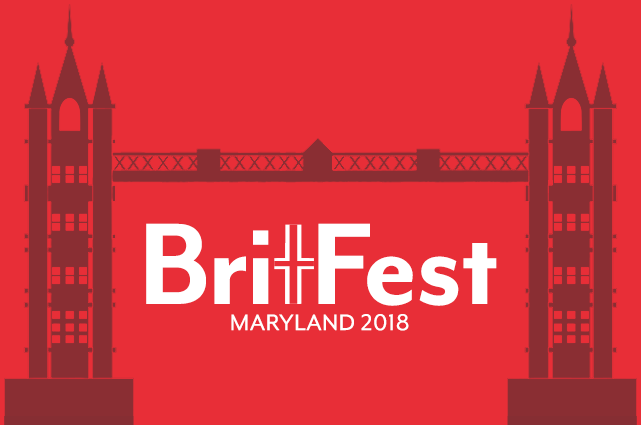 It was a beautiful (and hot!) Saturday on June 10th last year, but over 1,500 people braved the heat and came to enjoy polo, croquet, live music (Shag the Band and Beatlemania), enjoy English beer and food and a collection of classic cars. It was a great first year and 2018 will be better!
A picture tells a thousand words; here are some images from last year! Polo – USA vs UK Vendors – English treats and Live Music – Shag the Band and Beatlemania Again. Classic Cars – over 40 MG's and Triumphs got the Classic Car element up and running - Croquet - exhibition tournament.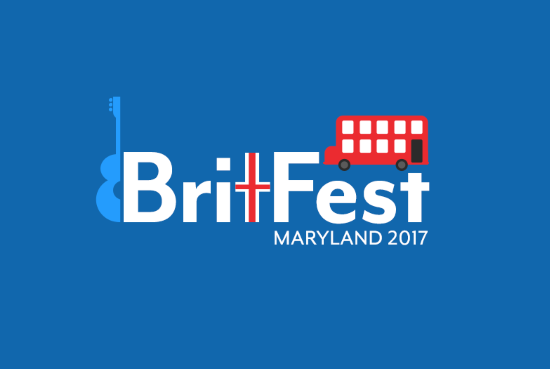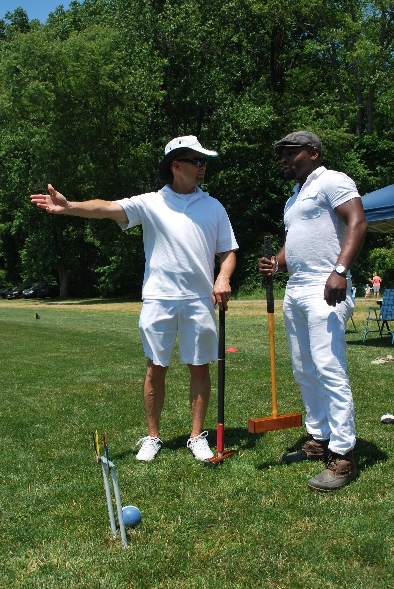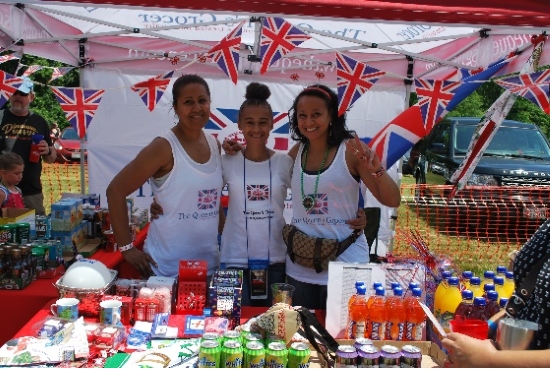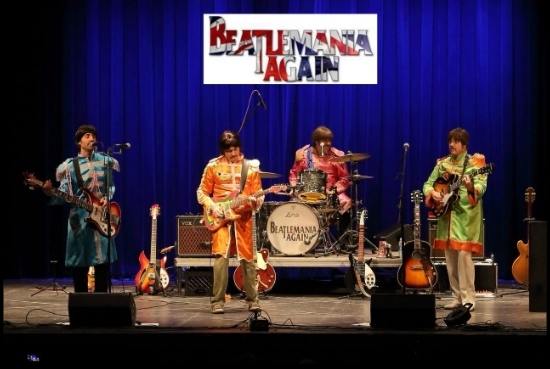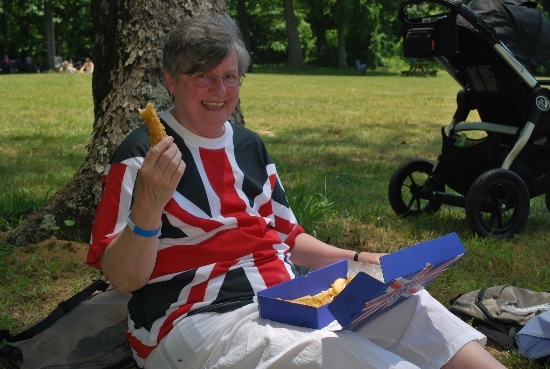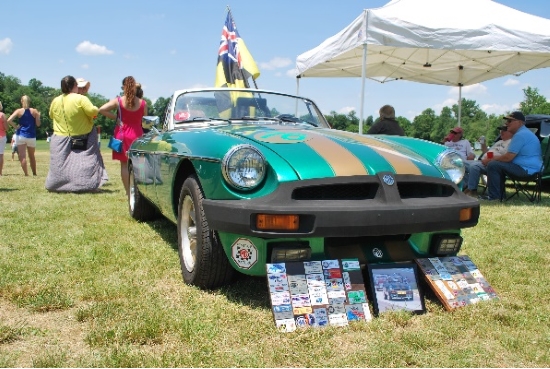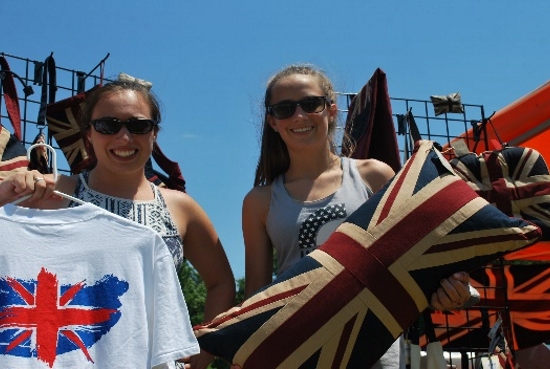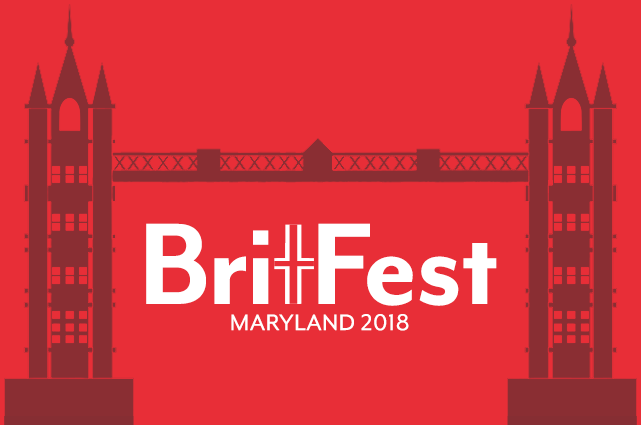 VENDOR INFORMATION AND APPLICATION FORMS
Britfest 2018 has many opportunities for both non-profit and commercial organizations to raise money, gain exposure & sell products by participating as a vendor at the festival.
If you or your organization is interested in participating, please fill in the form and submit on line, pay by PayPal, or download the correct vendor application form below. Read the entire application, print the document, fill out the required information, and mail back only the final page of the application with a check or money order payable to Strongside Marketing (Britfest 2018).
All food vendors / food trucks are responsible for complying with Harford County Food regulations and obtaining a temporary Harford County Food permit. (Please note that the Harford County Food Inspector will most likely be on premises prior to the Festival opening).
---
SUBMIT YOUR APPLICATION ONLINE
---
---
---
---
Only completed and signed application forms with a check or money order payable to "Strongside Marketing, Britfest 2018" for the correct vendor fee should be mailed to the festival committee for review at:
Britfest 2018
P.O. Box 775
Sparks, Maryland 21152
If you have any questions please email: info@strongsidemarketing.com
The band line up for 2018 is now finalized. Shag the Band and Mrs. Thatcher will bring us the English rock scene from the 70s, 80s, and 90s.
Mrs. Thatcher: A Tribute to British Rock
Veteran rockers Dave Woodworth (The 1974, Eliza Jane), Greg Schroeder (8 Track Minds, Starbelly) & Dennis Schocket (Kyf Brewer Band, Ravyns) have teamed up to bring you some of Britain's greatest Rock songs. You'll know every single one of them. You'll sing along to every single one of them. You'll dance to every single one of them!
Kinks- All Day and All of The Night. Sunny Afternoon. You Really Got Me. Beatles- Back in The USSR, Revolution. Bowie- Ziggy Stardust. Space Oddity. Cream- Sunshine of Your Love. Crossroads. Stones- Satisfaction. Let it Bleed. Who- Can't Explain. Seeker. Squeezebox. Baba O'Reilly. Troggs- Love is All Around. Wild Thing. Animals- We Gotta Get Outta This Place. House of The Rising Sun. Squeeze- Tempted. Yardbirds- Heart Full of Soul. For Your Love. Free- Alright Now. T Rex- 20th Century Boy. Bang a Gong. Jeepster. Rod Stewart- Maggie May. You Wear it Well. Small Faces- Ooh La La. ELO- Do Ya. Pink Floyd- Wish You Were Here. Comfortably Numb. The Police- Walking on The Moon. Message in A Bottle.
And many more!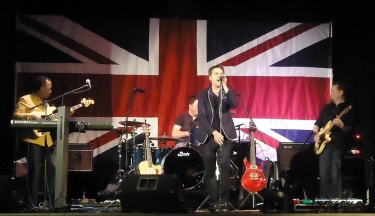 Shag the Band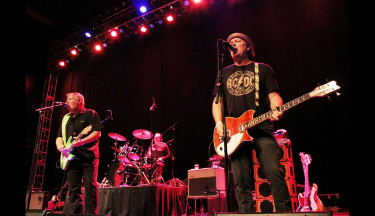 Mrs. Thatcher