October 27th – November 5th, 2017
JOIN US FOR A SQUASH FIESTA!
It's Meadow Mill's 25th Anniversary and we are creating a Squash Fiesta - A week of Professional and Junior squash, Member, Staff and Club Celebration, Music, Partying, great food, sharing old memories (and making new ones) and having FUN!
Join us for a week of squash and fun in November with a Junior Tournament, A PSA event, (including "play with the Pro"), a Vendor Village and of course the Meadow Mill 25th Anniversary Party at Meadow Mill from 5:00 – Midnight featuring the Pro semi-finals, live music and the tastes of the best restaurants and eateries in Hampden!
Don't miss this week – there is something for everyone – Hope to see you there!
Nancy
Nancy Cushman, Owner Meadow Mill Athletic Club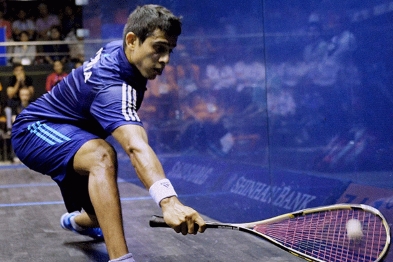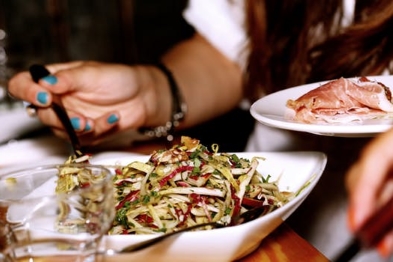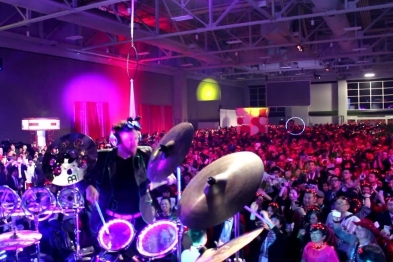 Itinerary of Events
It's going to be a full week of activities, so mark your calendars now to watch some great squash, make new friends, catch up with old ones and rock out at the Anniversary Party with live music and featuring the best restaurants and eateries of Hampden!
Date
Activity
Comments/Notes
23rd - 25th October
Invitational Juniors Tournament Meadow Mill
Invitational tournament with the winner gaining a spot in the PSA Qualifying rounds
27th - 29th October
BIG GOLD TOURNAMENT Junior Tournament
175 – 200 of the best Juniors on display
Monday, 30th October
PSA Qualifying Round
Matches at 4:00 5:00 6:00 and 7:00 p.m.
Tuesday, 31st October
Quarter Finals
Two matches at both 5:00 and 6:00 p.m.
Wednesday, 1st November
Main Draw Begins Sponsor, Patron & Player Party
Matches at 4:00 5:00 6:00 and 7:00 p.m. Party at Meadow Mill Athletic Club
Thursday, 2nd November
Pro Quarter Finals

Maryland Squash Night
2 Matches at both 5:00 and 6:00 p.m.

Hospitality and get together for Maryland Squash Association and Guests
Friday, 3rd November
MEADOWMILL 25th ANNIVERSARY PARTY FEATURING THE PSA SEMI FINALS AT 5:00 AND 6:00 p.m.
Get tickets at MissionTix or at the front desk. Only 250 for sale, ($25.00) – get them early!
Saturday, 4th November
FINAL OF THE PSA TOURNAMENT
5:00 p.m.
The PSA Tournament
A highlight of the Meadow Mill Fiesta week will be a $5,000 PSA sanctioned
Professional Tournament
which will take place during the week (see itinerary). With a PSA event in Cleveland the week before, it is hoped that many of the top international Pro's will travel to Baltimore and enjoy our week of celebrations as an extension of their visit.
WELCOME TO THE PSA
The Professional Squash Association (PSA) is the global governing body responsible for the administration of both men's and women's professional squash around the world. With over 750 registered players and more than 200 events taking place around the globe every year, the PSA World Tour – managed and run by the PSA – highlights the game of squash at its highest level in some of the world's most unique and stunning locations. Encapsulating all that is good about top flight professional squash and combining athleticism, skill, fitness, tenacity, power, drama and primarily, passion, the PSA World Tour is the pinnacle of world squash.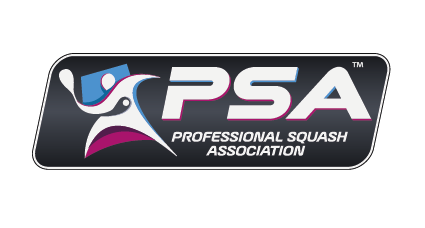 Sponsorship, Patronage, Advertising & Vendor Opportunities
The Meadow Mill Athletic Club Squash Fiesta week will afford many, varied and in-person opportunities for various business, services and products to reach and influence a large squash demographic from a player, club member and a parent perspective.

It is intended to allow companies a full week of exposure through many different mediums from advertising in the program and court tin signage to banners on the stage of the band and vendor tables for the week, etc. (see below).
Sponsorship / Opportunity
Benefits
Presenting Sponsor (1)
$5,000

Squash Fiesta presented by Sponsor name
Tin signage on main court (in the middle)
10 Tickets to Anniversary Party
Front row seating for Semi Finals and Final
Advertising in program
Premium vendor space (if desired)
Signage behind the band on the stage

Support Sponsors (2)
$2,500

Squash Fiesta supported by Sponsor names (2)
Tin signage on main court (on one side)
6 Tickets to Anniversary Party
Front row seating for Semi Finals and Final
Advertising in program
Vendor space (if desired)
Signage behind the band on the stage

Patronage (10)
$500

Secured seating for Semi-Finals and Finals
Listing in Program
Two tickets to the Anniversary Party

Vendor Village (20)
$425

6 Foot table situated in the club for the full week
Listing in Program
Opportunity to provide coupon /voucher to all attendees during the week

Program Advertising (10)
$200

Business card size, ¼ or ½ or full page in program

Anniversary Party featuring the best Restaurants and eateries of Hampden (Restaurants donate food and set up for the Anniversary Party).

Listing in Program
¼ page advert in program (coupon / discount offer / lead generator)
Note: All sponsorship and Patronage Fees are tax deductible based on a donation portion to the Meadow Mill Athletic Club Foundation. (Exact percentage to be determined).
A feature of The Meadow Mill Athletic Squash Fiesta Anniversary Party will be a live auction (5-7 items) and a silent auction.
We are seeking some unique and interesting squash and sporting memorabilia as the backbone of the auctions, but also other items that will allow funds to be raised for the Meadow Mill Foundation (see information below).
If you have an item that you would be willing to donate, please either contact Peter Heffernan, Nancy Cushman or Hugh Anderson or simply drop it off at the front desk of the club.
The Meadow Mill Athletic Club Foundation
The Meadow Mill Athletic Club Foundation is a non-profit, tax exempt 501 (c)(3) whose mission is to provide introductory squash programs, physical fitness, cardio activities and nutrition counseling to Baltimore City school students. The Foundation actively supports-Baltimore SquashWise, BMore Fit, Calvert Middle School Partnership, Park School Exploratory Week and Baltimore Youth Cycling. The Foundation is in the process of starting a squash/boxing program for Baltimore City Recreation and Parks.
The Foundation secures courts, studio space, classrooms, provides professional instruction, purchases equipment and assists with resources for the above organizations and many other programs.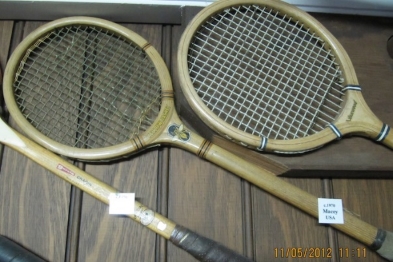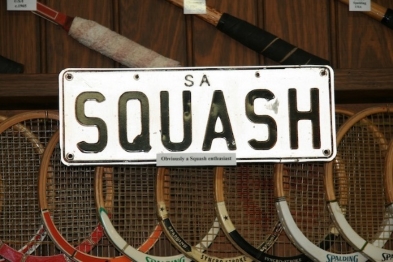 The Meadow Mill Vendor Village
The Club is offering 20 vendors a unique vendor opportunity – a full week of company, service or product visibility to a large squash audience (see Squash Demographic below), for the complete week, including the Junior tournament.
From Friday, October 27th to Saturday, 4th November, businesses, and products can promote and sell to, or inform and engage with the complete squash audience spectrum. From Pro Player to club amateur to top class Junior and their parents. This is a unique promotional and sales opportunity.
Placement of vendor spaces throughout the club will be done on a "first come, first served" basis.
The cost is $425 and each vendor will receive:
One (1) six-foot table (note only six feet is allowed as space is at a premium).
Two (2) chairs
A black table cloth (companies can bring a professional branded cloth (see image).
If you would like to take advantage of this opportunity, fill in the application form with your check made out to the Meadow Mill Athletic Club Foundation and return it to Strongside Marketing, PO BOX 775, Sparks, MD 21152.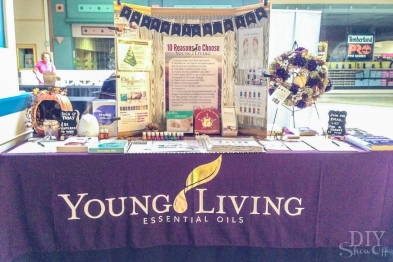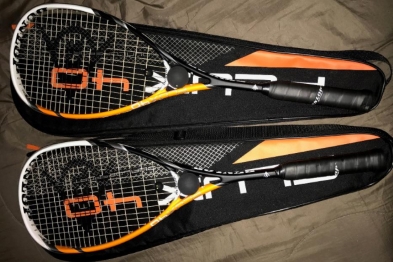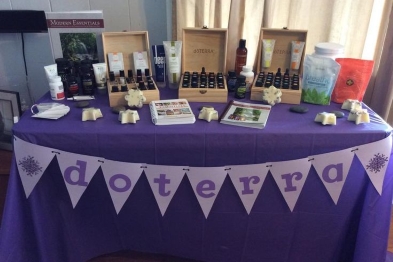 The Squash Demographic:
Twenty million people play squash in 185 countries. The current No. 1 male player hails from Egypt, challenged by British, French and a multitude of international stars. The No. 1 female player is from Malaysia giving the sport a truly global presence from the USA to Europe and including Asia, India and the Middle East. Squash players and fans represent a highly targeted and sought after demographic of men and women with median incomes of more than $300,000 and an average net worth of nearly $1,500,000. Squash players are business owners and senior executives in upper management throughout corporate America along with research physicians, architects, attorneys, and accountants. Squash players are highly educated. 98% of squash players are college graduates with 57% having graduate degrees. Eighty-five colleges sent teams to the nationals in 2013, including all the Ivys, Stanford, UVA, and Vanderbilt. Forbes Magazine has ranked squash as the "world's No. 1 healthiest sport" ahead of rowing, running, and swimming, making an association with the sport of squash highly desirable. Adult players are engaged, passionate, and loyal. In a 2013 survey by US Squash, more than 90% of respondents play frequently, and 65% have played for more than 10 years.
The Meadow Mill 25th Anniversary Party
The 25th Anniversary Party will bring together community restaurants and eateries that will bring a specialty taste of their restaurant to the party and provide a unique buffet experience for all attendees. Don't miss the chance to get a ticket to this event, only 250 for sale. Great Food, Free Bar (Beer and wine) and great music. Get them below, or buy them at the front desk of the Club!
Click below to be redirected to the ticket buying site, (small service charge applied):
To Hampden Restaurants and Eateries:
Meadow Mill over the years, has had a wonderful relationship with the many restaurants that serve the community and the membership base has frequented many of the bars and eateries after they have worked out or played squash! – We seek your support for our anniversary party!
For those that participate, Meadow Mill will provide a promotional package that will include listing in the program and the opportunity to provide the audience of the party with information, or a voucher / coupon to drive new business to their restaurant.
If you would like to participate as a restaurant/supporter in Meadow Mill's Anniversary Party, please simply fill in the application and return it to the front desk at the club or send it to Strongside Marketing, PO Box 775, Sparks, MD 21152.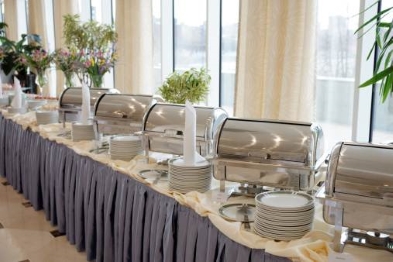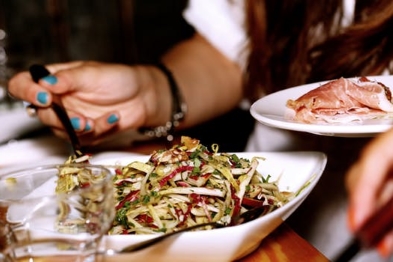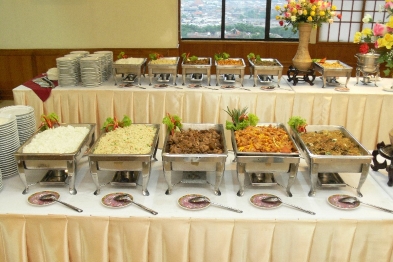 An event like the Meadow Mill Squash Fiesta needs the support of a wide community. We seek Sponsors, Patrons, Committee members, Volunteers on the day, Restaurant, and Vendor participation.
If you are interested in supporting this event, please check the boxes that apply below and click submit.
If you would like more information please select the appropriate contact below: